HUB 62-22 Induction Compatible Gourmet Oven Dish
For frying, braising and gratinating.
Max. cap. approx 5 kg – Ext. size: WxDxH 42.2 x 25.7 x 8.6 cm
Easy to clean thanks to high-quality non-stick finish
For ovens and all hobs except gas hobs
Made from die-cast aluminium, hand-cast
See Full Description
Description
Dimensions:
 W X H X D, 42.2 x 8.6 x 25.7 cm
Benefits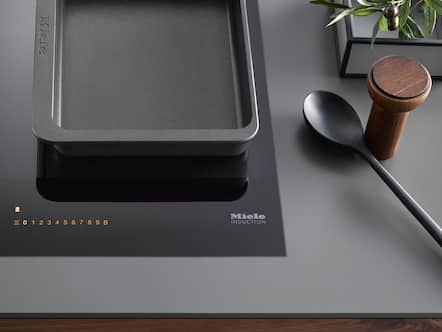 Accessories for induction cooking
Suitable for induction cooking
Some Miele accessories are suitable for use on induction hobs.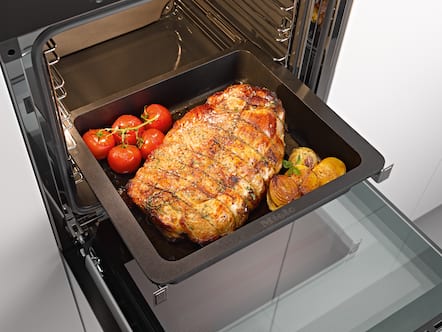 Non-stick coating
No sticking
Genuine Miele Gourmet oven dishes are finished with a high-quality non-stick coating from ILAG.