Miele Black Edition ESPRESSO 250g BIO Espresso
Perfect for making Espresso.
Intense taste with spicy chocolate note
Created specifically for Miele coffee machines
Fairtrade and certified organic
250 g whole coffee beans roasted in Germany
See Full Description
Benefits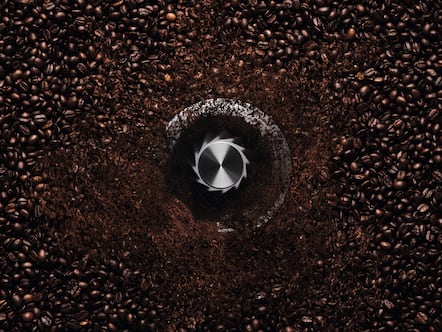 Coffee blend
The perfect blend is the key to a perfect coffee
Four fine bean types were selected for the exclusive Miele Black Edition coffee blends.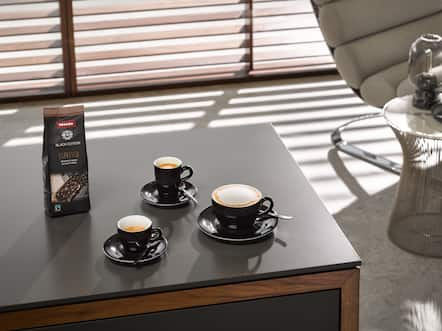 Miele Black Edition ESPRESSO
Miele Black Edition ESPRESSO
Miele Black Edition ESPRESSO is the perfect choice for the classic short coffee.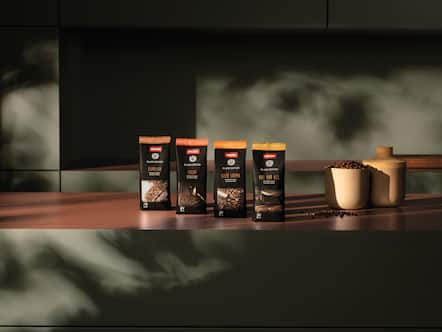 Coffee enjoyment
Experience coffee with all your senses
Four exclusive Miele coffee blends for a refined taste.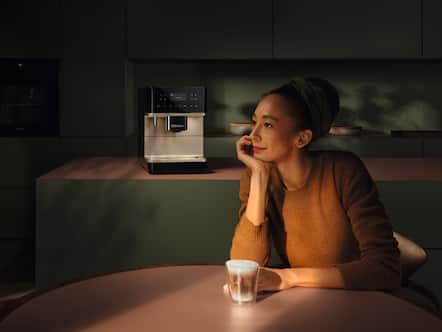 Freshness guarantee
18-month freshness guarantee
Good flavour is also dependent on how the coffee is stored.

Fairtrade
Fairtrade: fair trade guaranteed
All Miele Black Edition coffees are certified as Fairtrade products.

The right setting
It's the setting that counts
A bit of experimentation and fine intuition will lead to perfect results.
1.
DE-ÖKO-001, non-EU Agriculture
Subject to technical changes; no liability accepted for the accuracy of the information given. See General Terms and Conditions in footer for additional details.