SF-AA 50 Active AirClean filter with TimeStrip®
helps filter unpleasant odours.
With active charcoal: Ideal for households with pets or smokers
Safely seals in the dust
With timestrip® filter change indicator
To maintain appliance performance, change the filter once a year
Contents: 1 filter
incl. for Complete C2, Complete C3, Compact C1, Compact C2
See Full Description
Benefits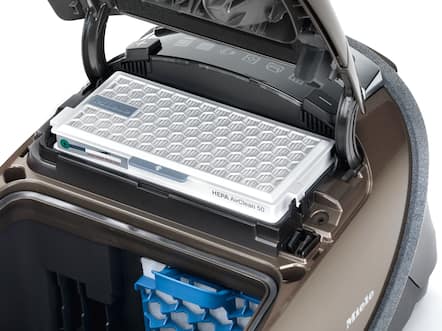 Genuine original Miele exhaust filter
Timestrip®
Some original Miele exhaust filters are equipped with a time-strip® – a change indicator.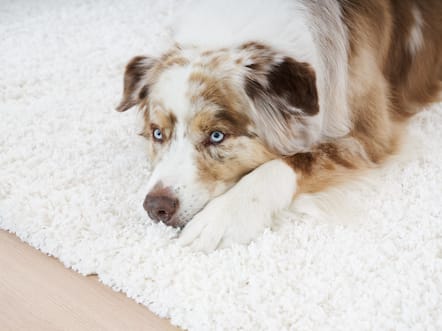 Active AirClean filter
Active AirClean filters for good indoor air
Also helps neutralises unpleasant odours – ideal for pet owners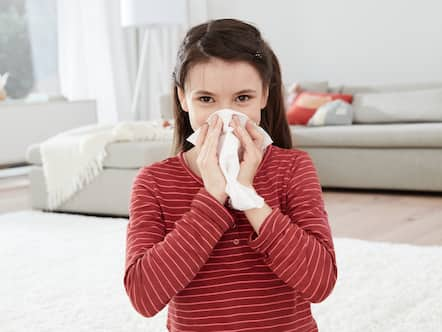 HEPA AirClean filter
HEPA AirClean filter for those with allergies
Filters even fine dust and allergens – ideal for those with house dust allergies.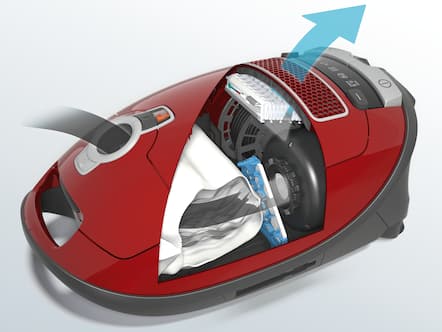 Exclusive to Miele
AirClean filter system
Breathe freely and deeply
The Miele AirClean filter system filters more than 99.9% of all fine dust particles.