Miele Black Edition ONE FOR ALL 250g BIO Blend One for All
Perfect for making Espresso, Café Crema and speciality coffees with milk.
100 % Arabica – hand-picked and gently roasted for Miele
full-bodied flavour with a subtle fruity note
Created specifically for Miele coffee machines
Fairtrade and certified organic
250 g whole coffee beans roasted in Germany
See Full Description
Benefits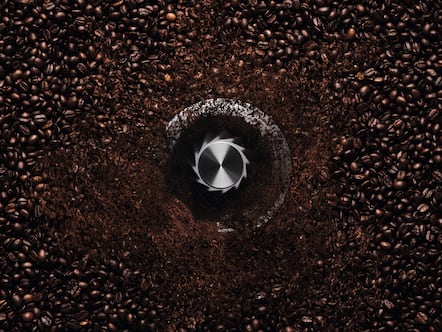 Coffee blend
The perfect blend is the key to a perfect coffee
Four fine bean types were selected for the exclusive Miele Black Edition coffee blends.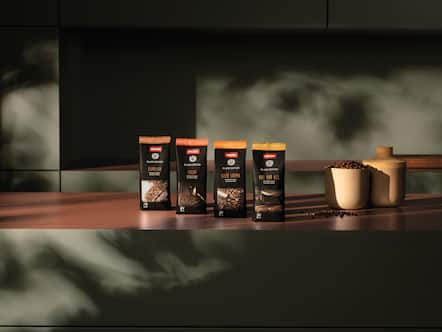 Coffee enjoyment
Experience coffee with all your senses
Four exclusive Miele coffee blends for a refined taste.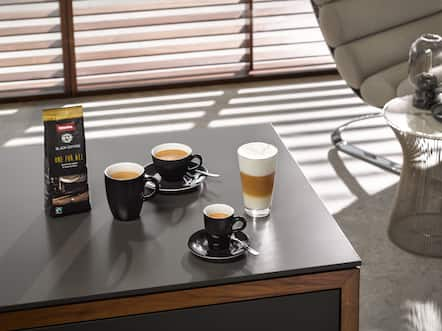 Miele Black Edition ONE FOR ALL
Miele Black Edition ONE FOR ALL
Full-bodied and aromatic: That's the taste of Miele's Black Edition ONE FOR ALL.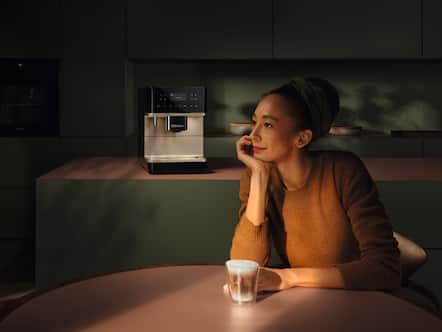 Freshness guarantee
18-month freshness guarantee
Good flavour is also dependent on how the coffee is stored.

Fairtrade
Fairtrade: fair trade guaranteed
All Miele Black Edition coffees are certified as Fairtrade products.
The right setting
It's the setting that counts
A bit of experimentation and fine intuition will lead to perfect results.
1.
DE-ÖKO-001, non-EU Agriculture
Subject to technical changes; no liability accepted for the accuracy of the information given. See General Terms and Conditions in footer for additional details.